The 2017/18 winter has seen very few Waxwings in our area, so this one found by R McIntyre and photographed by Ben Lewis at Strumpshaw Fen in early January was very welcome.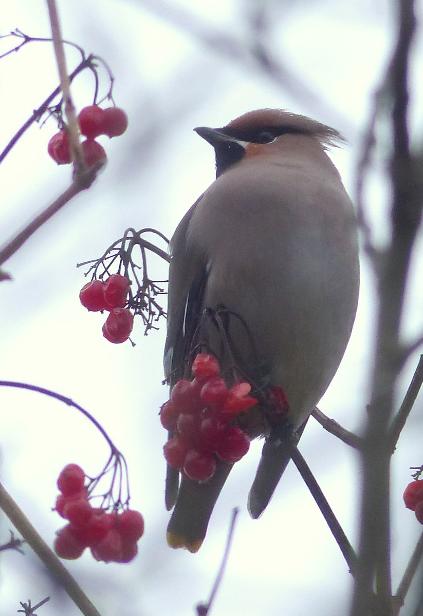 These 4 Common Cranes were seen flying SE over Blofield Heath in late January. Photo by Dave Bryant.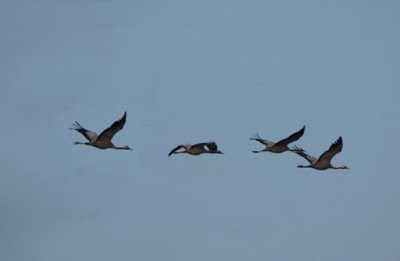 Whooper Swans are the scarcer of the 2 wild swans in our area. This one was associating with Mute Swans at Halvergate in early February. Photo by Tony Stride.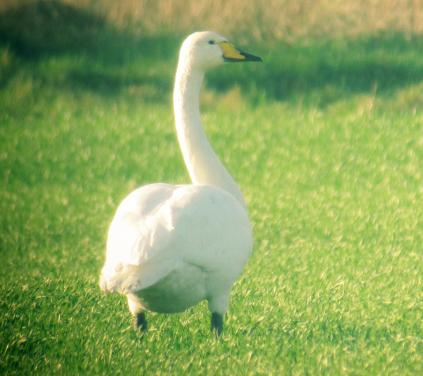 At least 1 Bittern is spending the first winter period at Whitlingham CP again. Photo by James Emerson.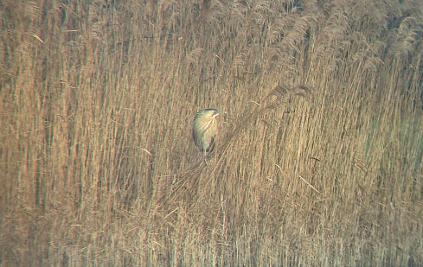 Becoming increasingly regular in the Yare Valley, but not common yet, this Great White Egret was found by Peter Cawley off the Caister by-pass in late January. Photo by Jane Ferguson.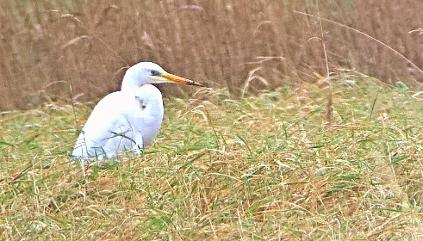 This Glossy Ibis was a great bird to find at the start of February in Bure Park, Gt Yarmouth. Photo by Chris Lansdell.