These two drake Red-crested Pochards were found and photographed at Whitlingham CP on New Years Day by Justin Lansdell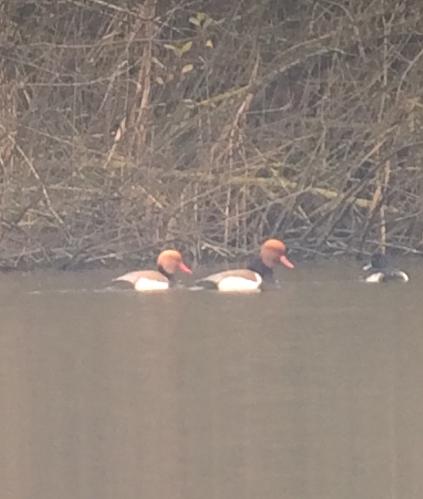 The Cattle Egret continued its stay into 2020 and on the odd occaision was joined by this Great White Egret. Photo by Dave Bryant.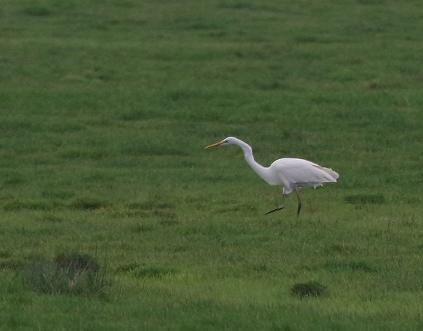 With ever increasing numbers of Pink-footed Geese in the mid Yare Valley it is always worth checking them for Tundra Bean Geese. These 3 were at Buckenham Marsh and surrounding fields in early January. Photographed at Buckenham Marsh by Elizabeth Dack.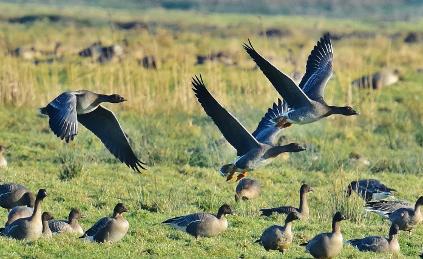 A small population of Ring-necked Parakeets has become established in the Hellesdon Rd area of Norwich in the last few years. Not always easy to see so Chris Lansdell did well to get this photo in late January.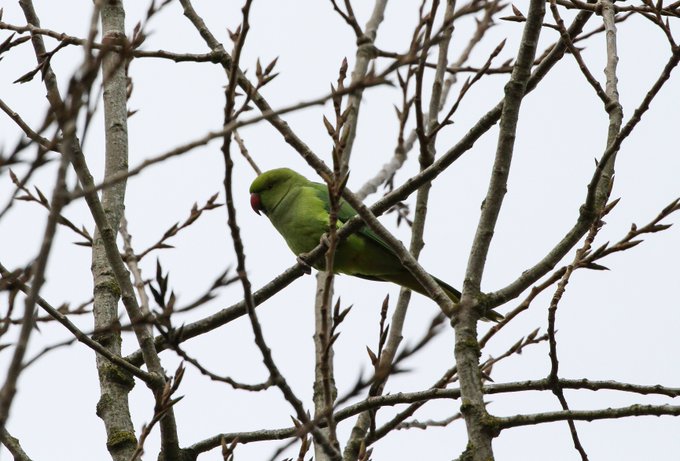 This female Red-crested Pochard quickly followed 2 drakes at Whitlingham CP in early January. Found and photographed by Gary White.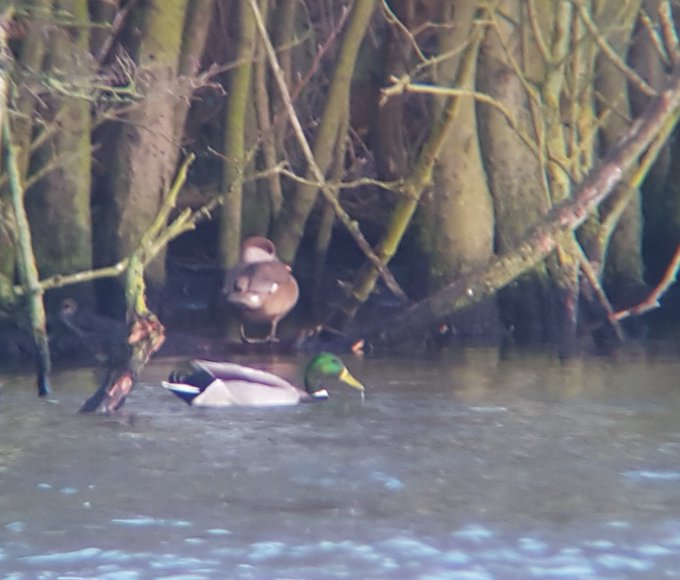 The Pied Wagtail roost at the Norfolk & Norwich University Hospital held in excess of 1600 birds in early January. Regularly monitored by Justin Lansdell who also took this photo.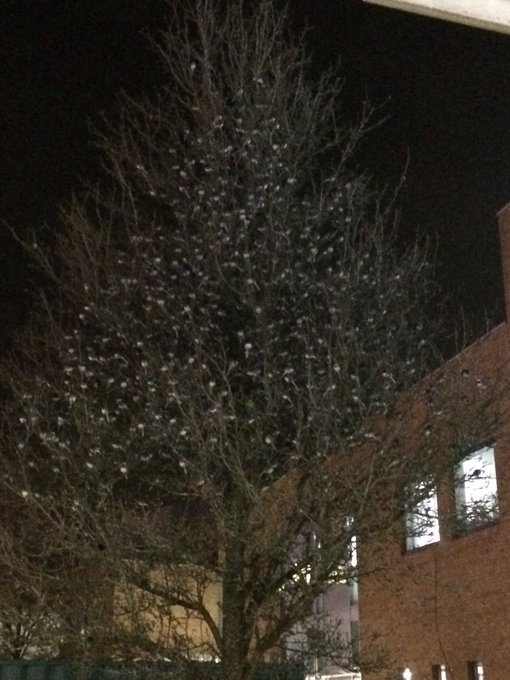 Returning Bewicks Swans are regular in small numbers early in the year at Halvergate. These two, found by Dot Machin and photographed by Steve Smith were the first to be seen in late January.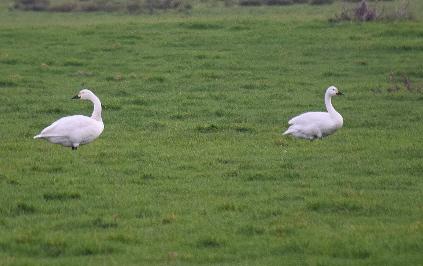 Although a regular site during offshore passage Dark-bellied Brent Geese are otherwise a scarce visitors to our area, mainly being seen at Breydon Water, so this individual was a welcome sight at Buckenham in mid February. Found and photographed by Steve Smith.