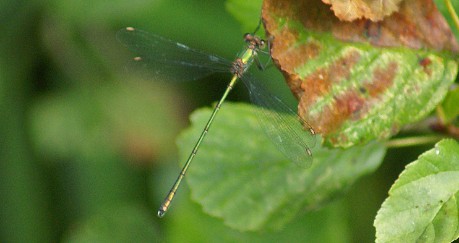 Above. One of the Willow Emerald Damselflies which were first seen at Strumpshaw Fen in 2010 and now a regular at the site, and spread to other other sites in the Yare valley.

The Swallowtail is a broadland specialality and can easily be seen in the Yare valley at Strumpshaw Fen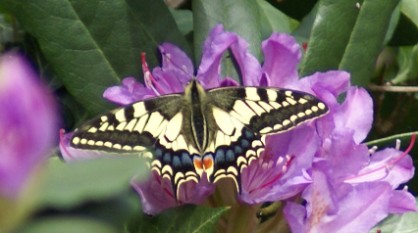 DRAGONFLIES AND DAMSELFLIES we have seen in the Yare Valley.
Banded Demoiselle
Large Red Damselfly
Azure Damselfly
Variable Damselfly
Common Blue Damselfly
Blue-tailed Damselfly
Red-eyed Damselfly
Small Red-eyed Damselfly
Common Emerald
Willow Emerald Damselfly.
Hairy Dragonfly
Migrant Hawker
Southern Hawker
Brown Hawker
Norfolk Hawker
Migrant Hawker.
Emperor Dragonfly
Lesser Emperor, recorded at Whitlingham CP, 2017.
Four-spotted Chaser
Scarce Chaser
Broad-bodied Chaser
Black-tailed Skimmer
Common Darter
Ruddy Darter
Black Darter
Red-veined Darter, Earlham 2017,
Yellow-winged Darter
Vagrant Darter
BUTTERFLIES we have seen in the Yare Valley.
Swallowtail, Stronghold at Strumpshaw Fen, occasional elsewhere.

Large White
Small White
Green-veined White
Orange Tip
Clouded Yellow, Regular migrant in varying numbers.
Brimstone
Purple Hairstreak
White-letter Hairstreak, 1 at Burgh Castle, July 2015. Now regular at Strumpshaw Fen.
Small Copper
Holly Blue
Brown Argus
Common Blue
Long-tailed Blue, Rare migrant/release, 1 at Freethorpe July 2022.
Peacock
Camberwell Beauty, Rare migrant. Records from Hopton and Gt Yarmouth cemetery. 1 at Little Melton 2022.
Red Admiral
White Admiral
Painted Lady
Purple Emperor, recorded at Haddiscoe in 2022.1 deceased in Norwich 2022.
Comma
Small Tortoiseshell
Grayling
Meadow Brown
Gatekeeper
Ringlet
Small Heath
Speckled Wood
Wall
Small Skipper
Large Skipper
Essex Skipper
Scarce Tortoiseshell. Very rare migrant. 2 in our area in 2014.
Large Toryoiseshell. Very rare migrant, 2 records in 2020.
Silver-washed Fritillary, Recorded at Strumpshaw in 2014 onwards.
HOVERFLIES we have seen in the Yare Valley.
Episyrphus balteatus
Gonia divisa
Helophilus pendulus

Helophilus trivittatus
Leucozona glaucia
Leucozona lucorum
Melanostoma scalare
Rhingia campestris
Scaeva pyrastri
Syrphus ribesh
Volucella zonaria.
Below and below right,. July 2014 saw a large influx of Scarce Tortoiseshell into Holland and a few ventured into Norfolk and SE England. At least 2 in the Yare Valley were located. The one below near Norwich (photographed by Ben Lewis) and one at Burgh Castle (below right(2), photographed & copyrighted by Perry Fairmam Ecological Experiences)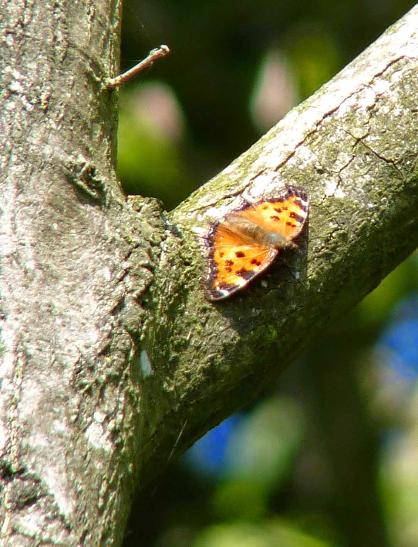 Not an Insect, but several Compass Jellyfish were seen from Breydon Water bridge in mid June 2017. Photo by Tommy Corcoran.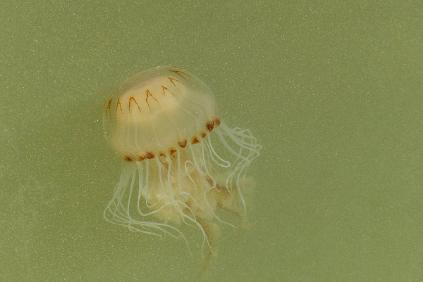 Ant-lion, Euroleon nostras, caught in a moth trap bt Ian Mills on Gt Yarmouth north denes in July 2010. What we believe to be the first adult recorded in Norfolk. Photo courtesy of Ian Mills.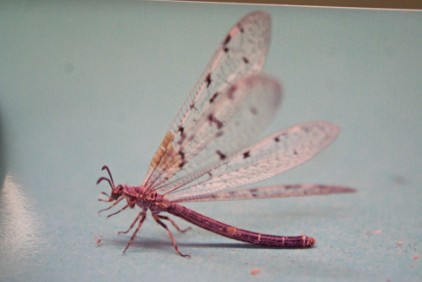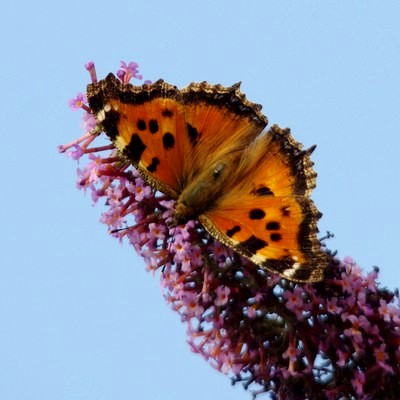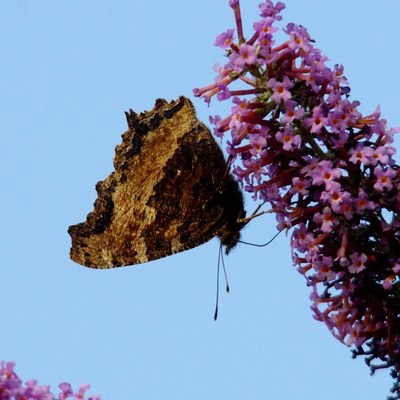 Below: This Large Tortoiseshell spent 3 days at Strumpshaw Fen in July 2020. An extremely rare visitor though it was the second record in our area in that year. Photo by Steve Smith.