A very scarce visitor to our area, especially away from the coast. This young Shag was found and by Drew Lyness in early January at Whitlingham CP. Photo by Patrick Stafford.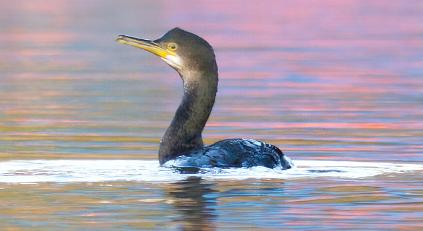 Purple Sandpipers are very scarce in our area so this bird found and photographed by Kath and Paul Gallant at Gorleston at the end of January was an excellent record.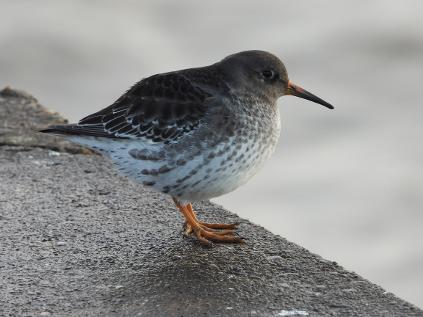 This Black Redstart spent the first winter period on Gt Yarmouth South Denes, usually seen feeding around the machines doing groundworks. Photo by Steve Smith.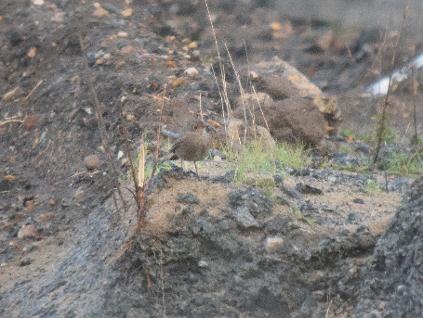 This Ring-necked Parakeet has been a regular at Whitlingham CP since December 2021 and most easily seen going to roost. Edmund Mackrill did well to get this photo in late Feb.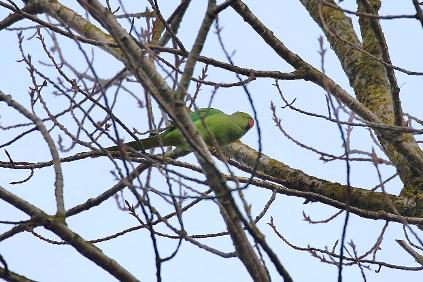 The sprigs first Garganey is always welcome. Our first this year was this fine drake found and photographed by Dave Ratcliff on the 14th March at Whitlingham CP.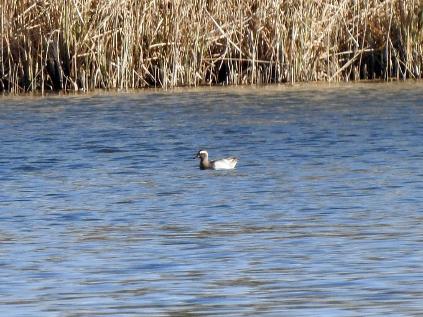 This Glossy Ibis flew over Cantley in mid March on the same day one was seen flying over Norwich, but the timing of the 2 sightings point to 2 different birds. Found and photographed by Ed Mackrill.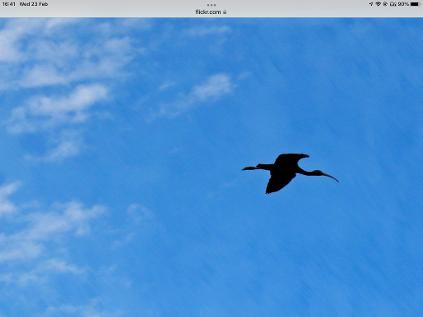 These 3 Common Cranes over Buckenham Marshes on 21st March were well captured by E.Mackrill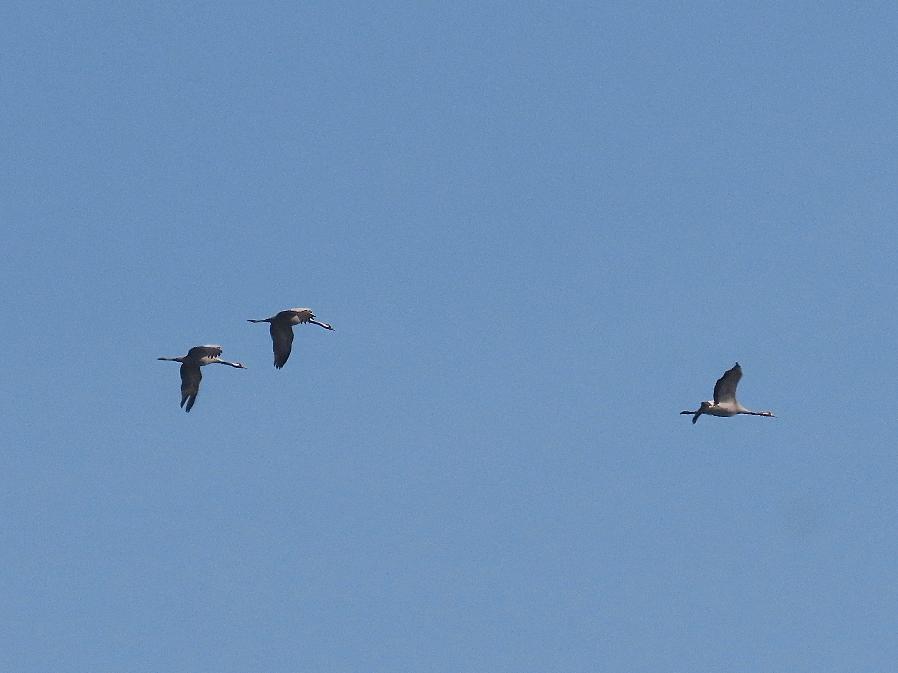 This Little Gull at Whitlingham CP was the forerunner of a small passage in mid March. Found and photographed by Drew Lyness.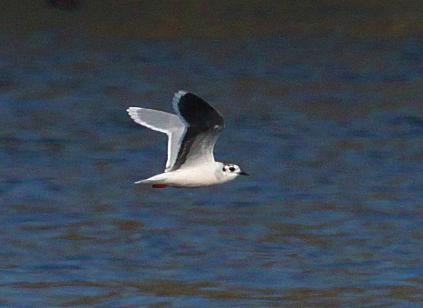 The second half of March saw a arrival of Little Gulls into the valley. This is 1 of 5 which were seen at Cantley BF. Found and photographed by Steve Howell.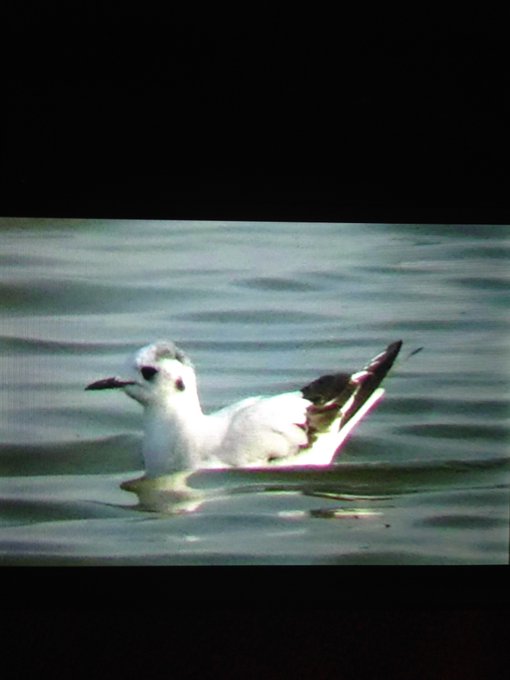 The last week of April saw a light passage of Arctic Terns through the valley with most being seen at Whitlingham CP where this beauty was well photographed by Edmund Mackrill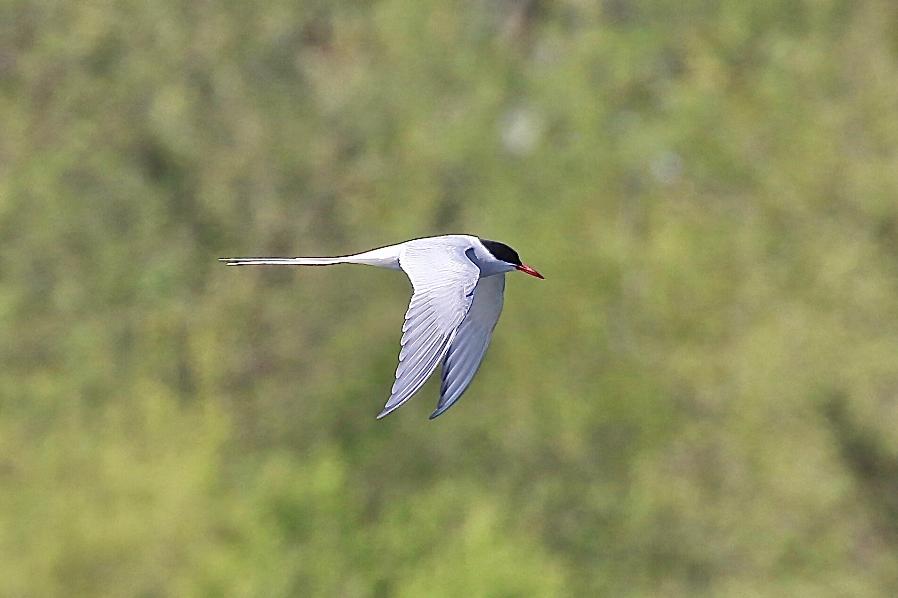 Spoonbills are scarce but regular visitors to our area in Spring through to Autumn but rare in Winter. This one frequented Breydon Water from late 2021 into January 2022. Photo by Steve Smith.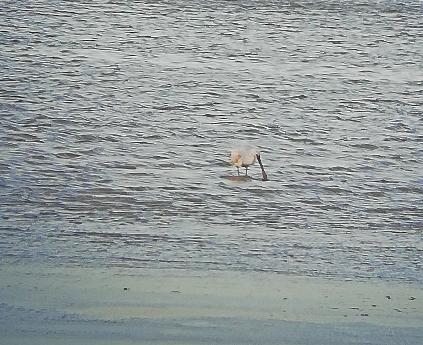 This Glossy Ibis, first reported by a non birder (per Reg Land) was eventually relocated at Rockland St Mary by Jim Bradley in mid February. Photo by Ashley Banwell.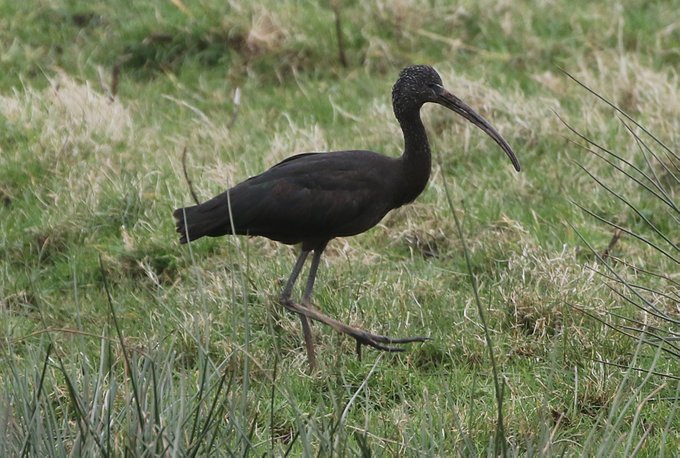 This presumed Pochard x Ferruginous Duck turned up at Whitlingham CP in late February. Found and photographed by Drew Lyness.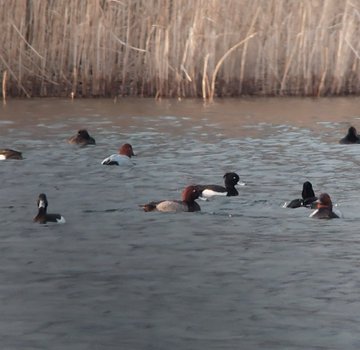 This Siberian Chiffchaff graced a garden just inside our area at Blofield Heath in mid March. Found and photographed by Dave Bryant.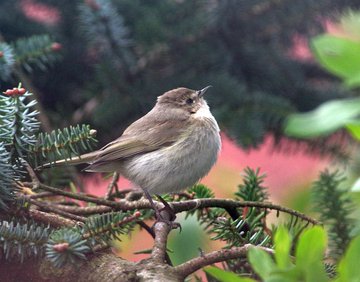 Few Common Cranes make landfall in the mid Yare Valley so this bird at Buckenham Marsh in mid March was very welcome. Found by Dan Monk and photographed by Steve Smith.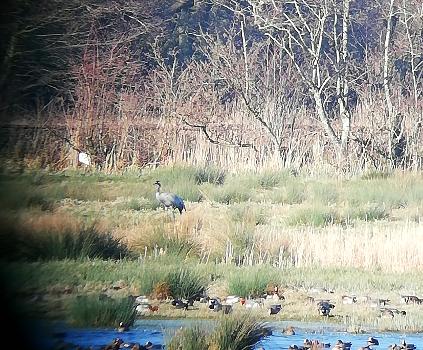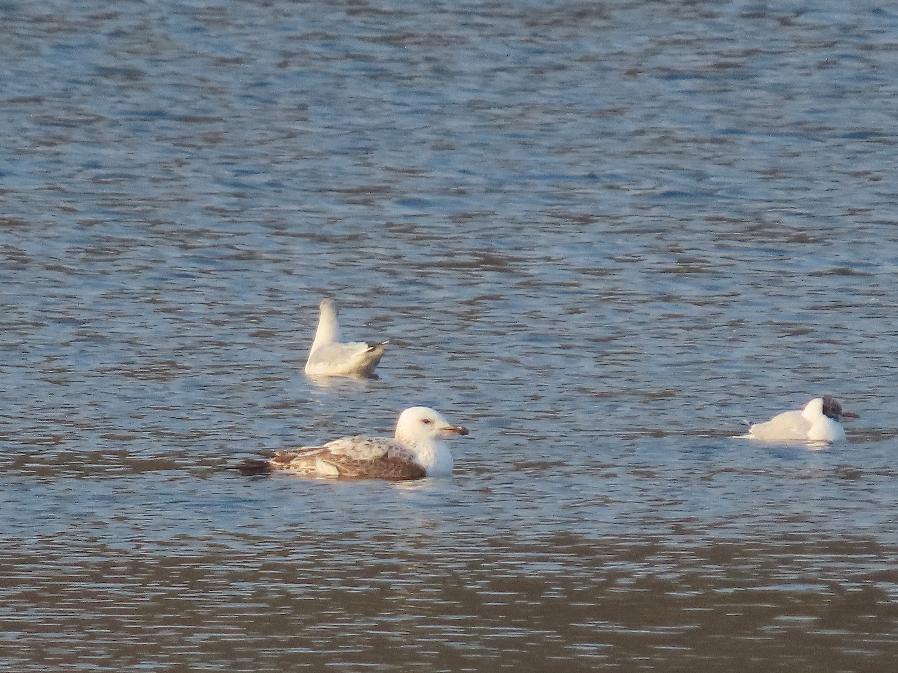 Caspian Gulls remain scarce in the valley and therefore this brief 1st winter at Whitlingham CP on 11th March was a very good find. Photo by E.Mackrill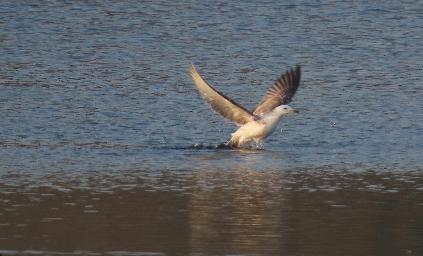 Probably the Glossy Ibis seen flying over Norwich by Graham Ethrington (on the same day as the Cantley bird) was relocated at Earlham/Bowthorpe Marshes, where it began a prolonged stay. Photo by Steve Smith.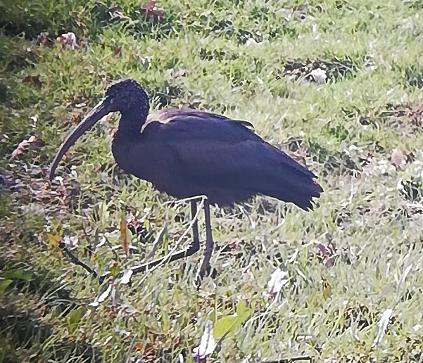 This Bonapate's Gull was an excellent find at Cantley BF in late March, a first for our area. Found by David Russell and photographed by Justin Lansdell.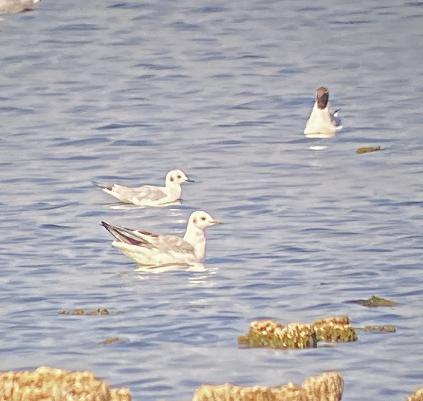 After a slow start spring migration really started in mid April and it brought a nationwide influx of Ring Ouzels with it. This was one of two in a Burgh Castle garden. Found and photographed by Paul Noakes.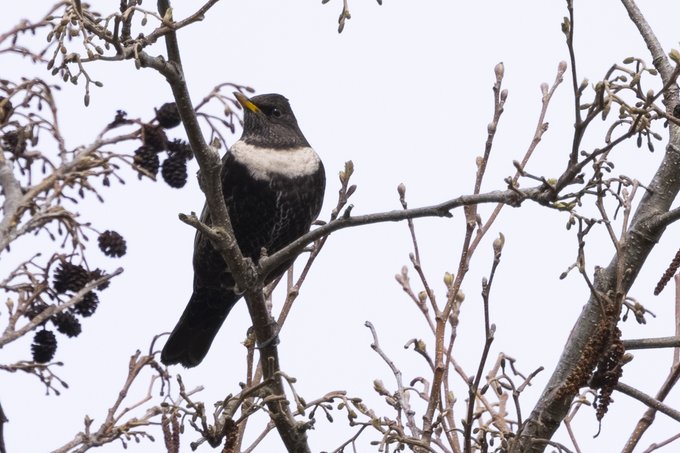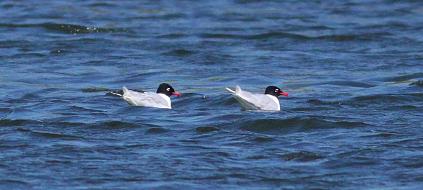 Further down the Yare Valley Mediterranean Gulls are common but this pair at Whitlingham CP in mid April were a scarce find by Drew Lyness who also managed this excellent photograph during their brief stay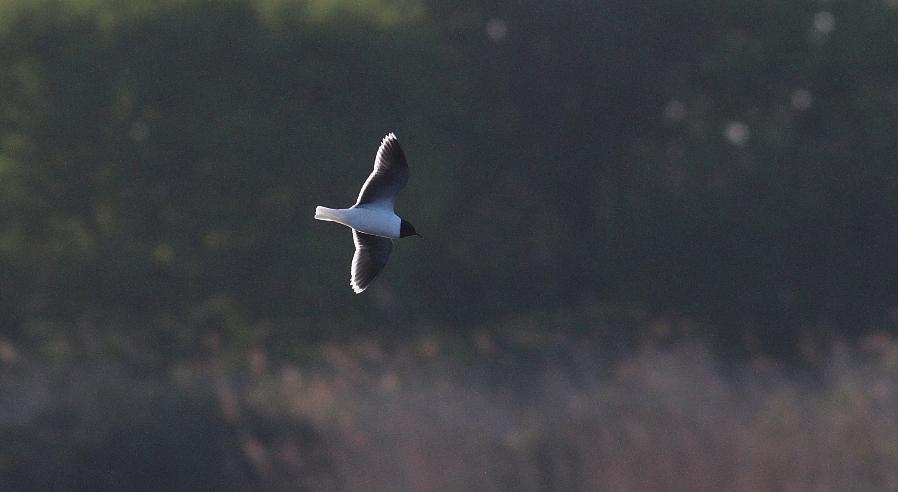 Although numbers are so far lower than in 2021 a few Little Gulls have also turned up alongside the Arctic Terns and this beautiful adult was at Cantley BF on 24th April. Photographed and found by Drew Lyness.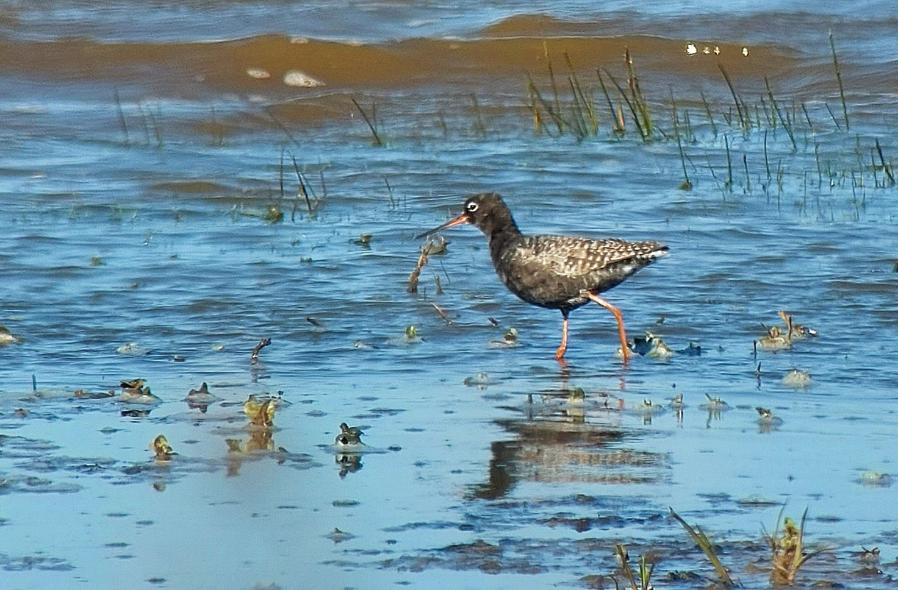 The cold easterly airflow in late April delayed the cross country migration of waders and grounded a group of Bar-tailed Godwits and several Spotted Redshanksat Buckenham Marshes where they were photographed by Drew Lyness